Hydraulic Systems
Designed and assembled in-house, U.S. Aqua Services has created a total package solution for offshore dredging that is capable of handling the largest jobs and the stiffest subsea clays at water depths of up to 1000 feet. The key to our dredging company's innovative design is the utilization of mechanical cutters working together with pumps. The result is a 600 HP Dredge System that does the job faster, more efficiently and outperforms our competitors. By combining a 300 HP dredge with four 75 HP excavators, we deliver a 600 HP Dredge System for ocean dredging, inland dredging, etc., which is far greater than any other system on the market. This incredibly powerful system is capable of dredging 300 – 600 cubic yards per hour with precise spoil control.
---
600HP Hydraulic Dredge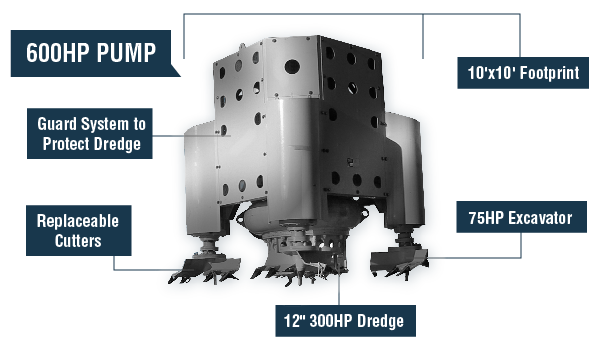 Specs: 14″ Hydraulic System
300 – 600 cubic yards/hour
0' – 600' water depth
---
75HP Hydraulic Dredge
For smaller jobs, we also offer a 75 HP hydraulic dredge system. In addition, our hydraulic dredging systems feature a compact, modular design and single lift point for easy deployment. For more sensitive dredging jobs that require less power, we also offer conventional jetting services.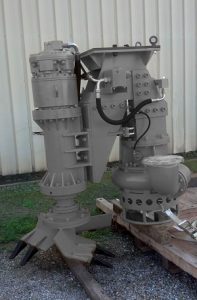 Specs 8″ Hydraulic System
75 – 100 cubic yards/hour
0' – 600' water depth
Free Consultations
Or, Just Ask Us a Question!