Pipeline Dredging Rentals
U.S. Aqua Services
Rentals for Pipeline repair, construction and maintenance
We prioritize safety, efficiency, and environmentally friendly practices
If there is an excavation or jetting need with your pipeline installation, making repairs, or removal of existing pipelines, U.S. Aqua Services is the premier provider of dredging and jetting rental equipment.
We're proud to say that all of our dredging equipment is not only of the highest quality, but it's also safe. With the right dredging equipment, you'll be able to access your pipeline quickly and efficiently, and finish the job before you know it.
You can trust U.S. Aqua Services with all your dredging rental needs on your pipeline.
Dredging Equipment Rentals
A dredge for any project
We offer dredging equipment rental services so you can have access to the latest and greatest in dredging technology without having to pay to maintain it, transport, and store it.
In order to better serve our clients, we're always innovating and creating new dredging equipment. It's why our current lineup of dredgers are some of the best in the industry. But quality comes at a price, and fortunately, it's not one you have to incur.
Our equipment is used in trenching, lowering, and burial of new pipelines in all depths of water.
Whenever an issue occurs with buried pipelines, it's imperative that it's fixed immediately.
That being said, in order to access the affected area of a pipeline, you usually have to remove large amounts of silt and sand.
The position of the leak is not always obvious. With U.S. Aqua, we can pinpoint dredge to offer the fastest most economical solution for uncovering the affected area.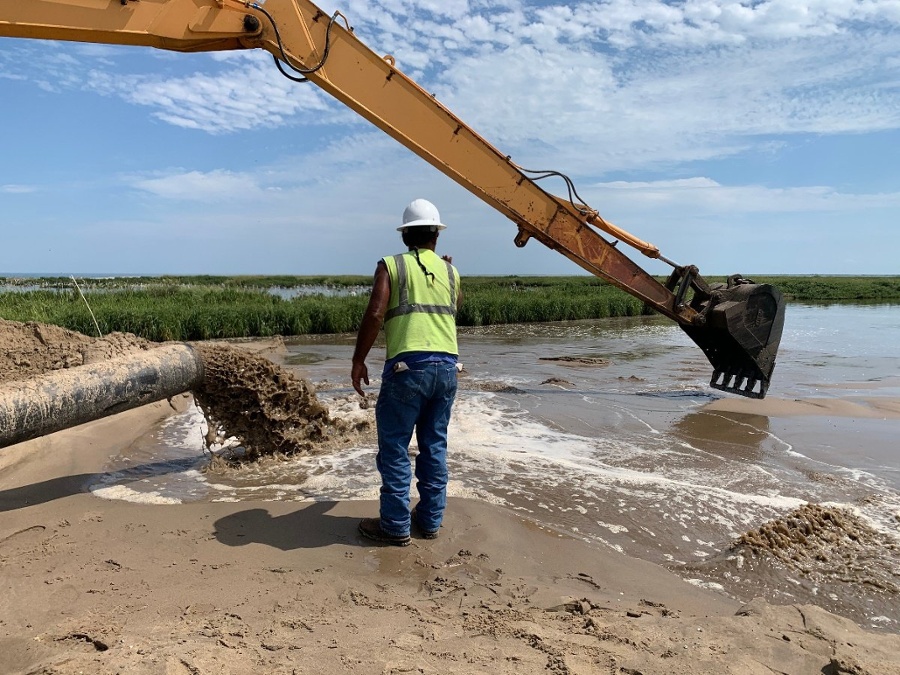 We constantly inspect and maintain all of our dredging equipment that we rent to you.
It's our goal to ensure that we have a variety of different equipment to suit a variety of dredging situations.
This means that whether it's buried under dirt, sand, water (or anything else for that matter), U.S. Aqua Services has all of the equipment you'll need to get the job done.
We even have the equipment needed for successful off-shore dredging. If you need it, we have it!