Dredging
Equipment
U.S. Aqua Services
Setting The New Standard For Dredging
U.S. Aqua Services' dredging equipment is setting a new standard for the dredging industry.
With an emphasis on mobility, dependability, durability, diversity, efficiency, and safety, our dredging rental company can ensure that our dredging systems are easy to move through any terrain and can work in the most rugged and remote environments.
Systems can be pressure compensated to perform in depths up to 600 feet below the surface. Our multi-function hydraulic systems are built with jetting and mechanical options that can efficiently move loose sediment or stiff layers of clay. Our dredging systems have the capabilities of dredging up to 1000 ft of water.
Electrical Systems
Our electrical dredge systems feature several efficient features and innovations
Designed for use in shallower water depths, these systems utilize a compact, modular design and single lift point for easy deployment—while also featuring corrosion-resistant components and common spares.
Our dredging company's electrical systems are capable of dredging up to 300 cubic yards per hour and water depths of up to 150 feet.
Our range of electrical dredging systems includes 150 HP, 100 HP, and 75 HP units.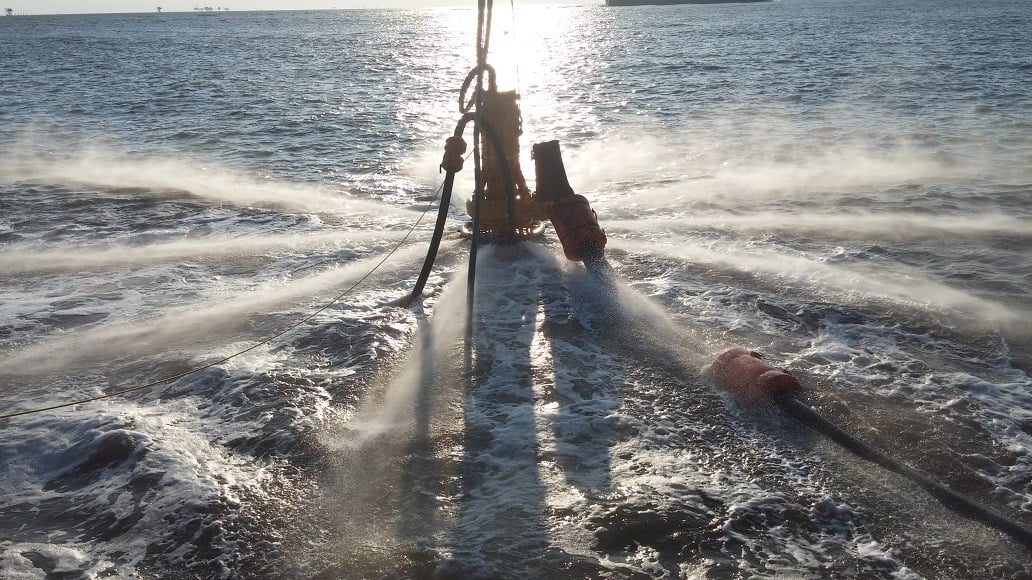 Hydraulic Systems
Made up to standards and inspected regularly so as to ensure safety
Hydraulic dredging machines are commonly used for most standard dredging jobs, including offshore dredging.
Our systems utilize "mechanical cutting" technology to facilitate the dredging job, effectively chopping up the material and sediment before transporting it via pumps.
U.S. Aqua Service's hydraulic dredging equipment rentals work well for depths up to 1000 feet and at an efficient pace up to 600 cubic yards/ hour. We also offer excavator-mounted dredge pumps.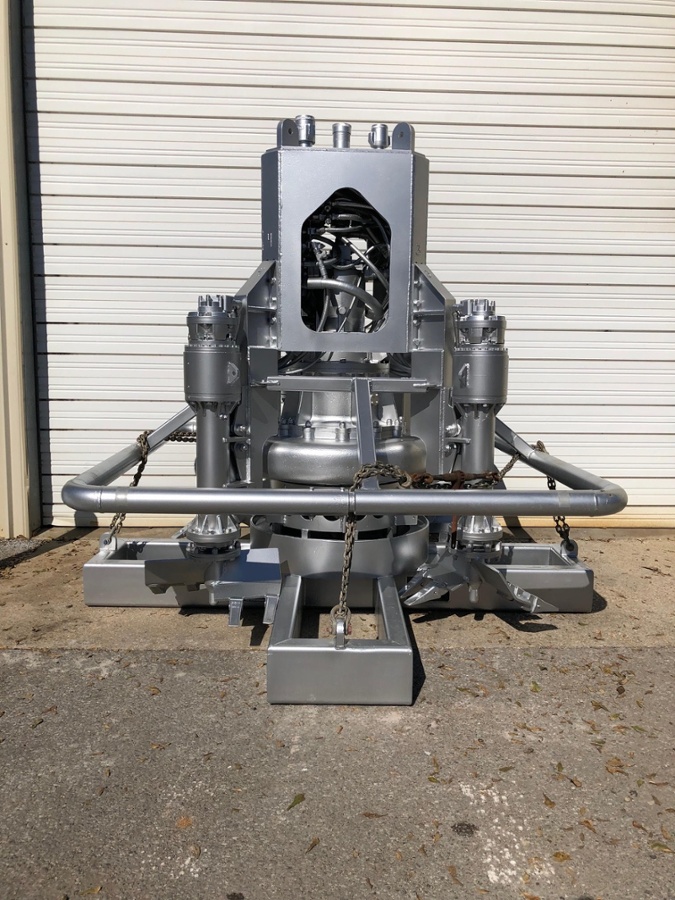 Pile Cleaning and Jetting Systems
U.S. Aqua Services offers dredging equipment rental for those in need of tools for pile excavation
Our internal pile excavator safely and quickly removes material from inside of the pile or caisson, allowing for internal cuts to be utilized.
Our dredging company offers both a jetting excavation system and a mechanical excavation system. The jetting system utilizes a Venturi type dredge, while the mechanical system utilizes a combination of hydraulic dredge and a mechanical excavator.
Custom designed and manufactured in-house at U.S. Aqua Services, our systems come complete with hydraulic power systems, reels, and all equipment needed for operation.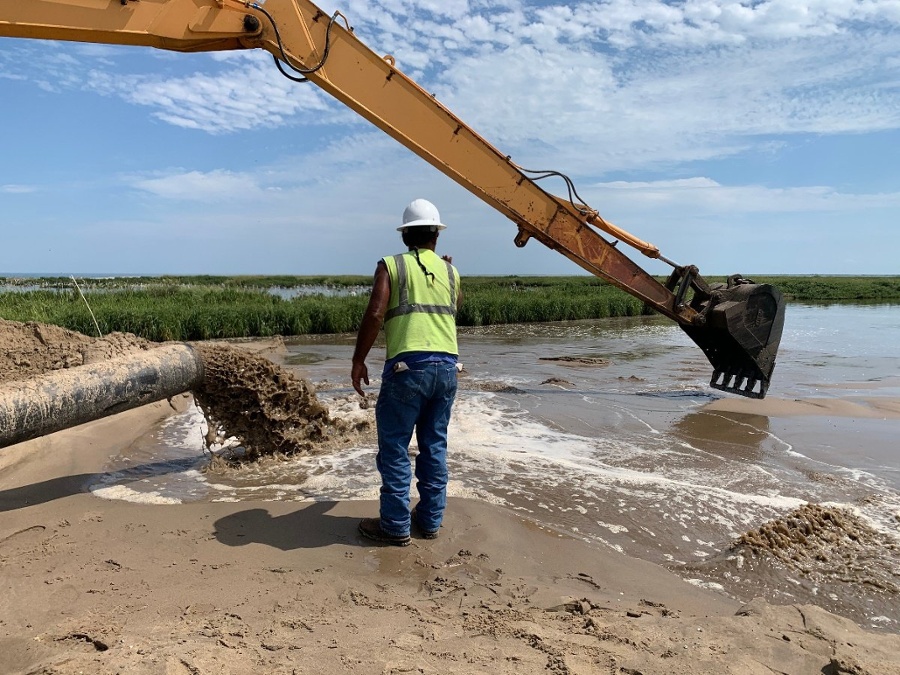 U.S. Aqua Services also offers rentals for support equipment including:

Jetting wands/ handheld suction
Booster pumps
Power units
Pipes
Hoses
Floatation
Sand Dredge and Mud Dredge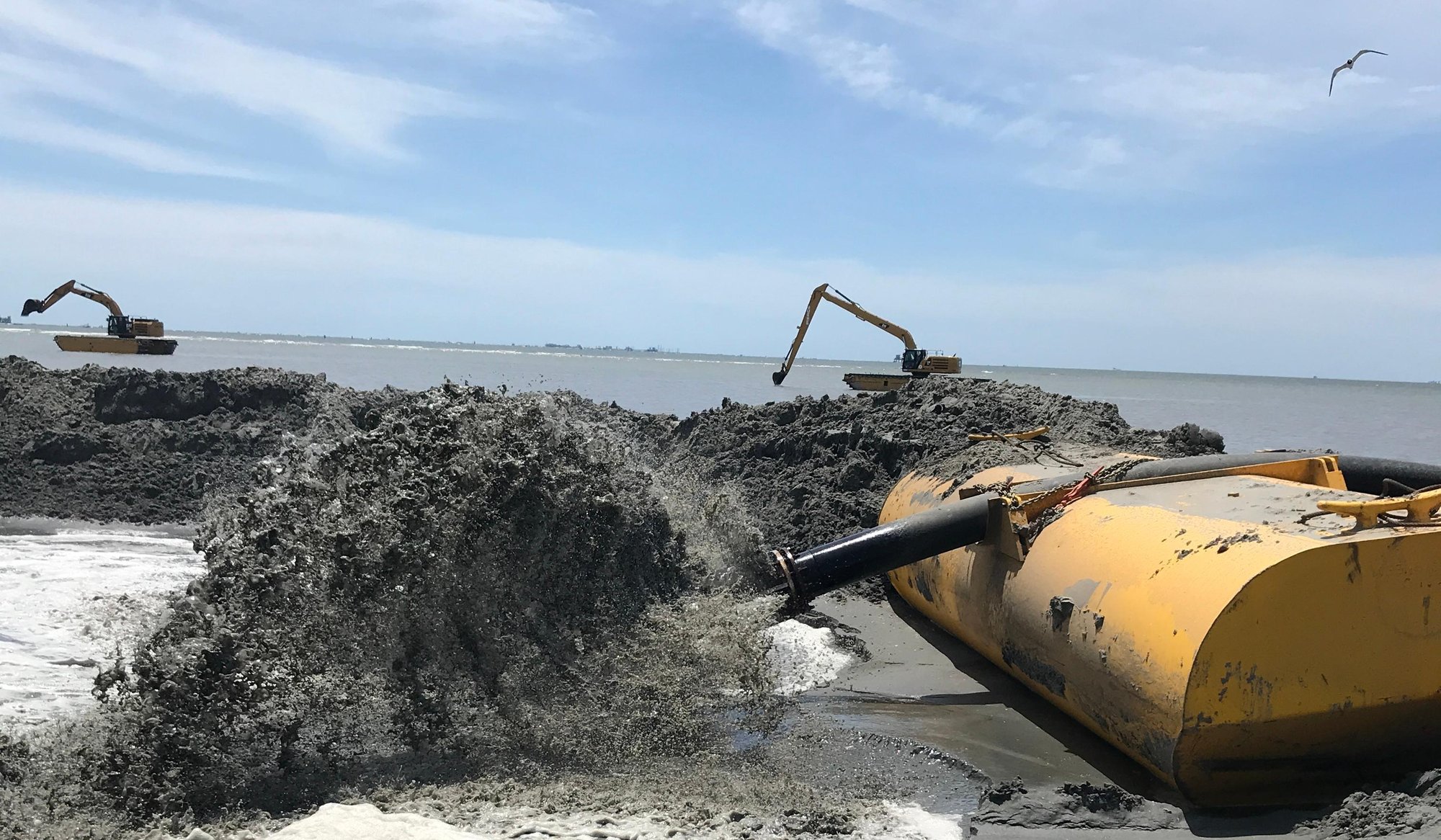 Specification Overview
For dredging equipment rental, U.S. Aqua Services is the company to turn to.
All of our machinery is made with the highest safety and quality standards so as to ensure a clean and thorough job.
Click on the one-sheeter to learn more about the specifications of our equipment.