Dredge Pump
Rentals
U.S. Aqua Services
Dredging Pump Rentals For Your Next Project
Providing solutions for all your dredging and pump needs
US Aqua services offer a range of dredge systems, water jetting tools, and mechanical cutting options to ensure unmatched project performance.
Equipment, services, and solutions that are safer, smarter, more efficient, and cost-effective for your business!
Driven by over 100 years of knowledge, experience, and innovation in dredging, we are committed to giving each of our clients safer, smarter, more efficient and ultimately, more cost-effective solutions.
Environmental Dredging

Oilfield Support & Dredging

Maintenance & Dock Dredging

Navigational Dredging

Mine Dredging

Site Remediation

Emergency Response Recovery Services

Salvage Dredging

Coastal Restoration Services
Dewatering

Water Intake Maintenance Dredging

Silt Removal

Pit Closure

Cooling Tower Cleaning

Caisson and Stub Removal

Pipeline Burial & Uncover

Platform Decommissioning

Excavator Mouted Dredge Pumps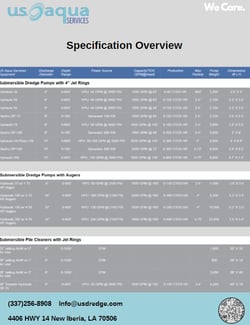 A dredge pump for any project
Download specifications
We offer dredging equipment rental services so you can have access to the latest and greatest in dredging technology without having to pay to maintain it, transport, and store it.


Submersible Dredge Pumps with 4" Jet Rings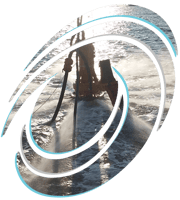 Hydraulic 30 (4")
| | |
| --- | --- |
| Discharge Diameter | 4" |
| Depth Range | 0-600' |
| Power Source | HPU: 42 GPM @ 3000 PSI |
| Capacity/TDH | 1050 GPM @ 60' |
| Production | 0-40 CYDS HR |
| Max Particle | .984" |
| Pump Weight | 1,200 |
| Dimensions | 2.6' X 5' |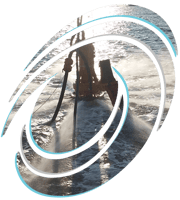 Hydraulic 50 (6")
| | |
| --- | --- |
| Discharge Diameter | 6" |
| Depth Range | 0-600' |
| Power Source | HPU: 45 GPM @ 3000 PSI |
| Capacity/TDH | 1600GPM @ 60' |
| Production | 0-125 CYDS HR |
| Max Particle | 2.4" |
| Pump Weight | 2,100 |
| Dimensions | 5.2' X 3.5'' |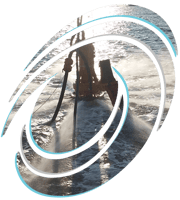 Hydraulic 50 (8")
| | |
| --- | --- |
| Discharge Diameter | 8" |
| Depth Range | 0-600' |
| Power Source | HPU: 45 GPM @ 3000 PSI |
| Capacity/TDH | 1600GPM @ 48' |
| Production | 0-125 CYDS HR |
| Max Particle | 2.4" |
| Pump Weight | 2,100 |
| Dimensions | 5.2' X 3.5'' |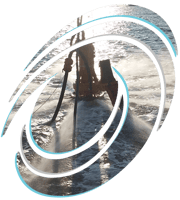 Electric DP-75 (8")
| | |
| --- | --- |
| Discharge Diameter | 8" |
| Depth Range | 0-150' |
| Power Source | Generator 150 KW |
| Capacity/TDH | 1600 GPM @ 95' |
| Production | 0-150 CYDS HR |
| Max Particle | 2.4" |
| Pump Weight | 2,700 |
| Dimensions | 3.5' X 5.5' |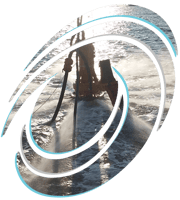 Hydraulic 75 (8")
| | |
| --- | --- |
| Discharge Diameter | 8" |
| Depth Range | 0-600' |
| Power Source | HPU: 55 GPM @ 3000 PSI |
| Capacity/TDH | 1600 GPM @ 100' |
| Production | 0-150 CYDS HR |
| Max Particle | 2.4" |
| Pump Weight | 3,500 |
| Dimensions | 3.5' X 5.5' |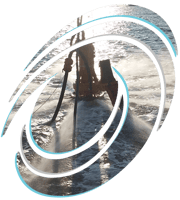 Electric DP-100 (8")
| | |
| --- | --- |
| Discharge Diameter | 8" |
| Depth Range | 0-150' |
| Power Source | Generator 250 KW |
| Capacity/TDH | 1800GPM @ 98' |
| Production | 0-225 CYDS HR |
| Max Particle | 2.4" |
| Pump Weight | 5,200 |
| Dimensions | 5' X 6'' |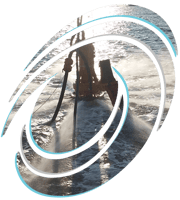 Hydraulic 100 (4")
| | |
| --- | --- |
| Discharge Diameter | 10" |
| Depth Range | 0-600' |
| Power Source | HPU: 85-100 GPM @ 3000 PSI |
| Capacity/TDH | 3200 GPM @ 100' |
| Production | 0-300 CYDS HR |
| Max Particle | 4" |
| Pump Weight | 5,500 |
| Dimensions | 6' X 6.8' |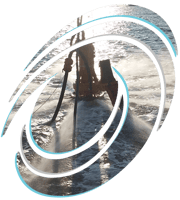 Electric DP-150(10")
| | |
| --- | --- |
| Discharge Diameter | 10" |
| Depth Range | 0-150' |
| Power Source | Generator 300 KW |
| Capacity/TDH | 3200 GPM @ 72' |
| Production | 0-300 CYDS HR |
| Max Particle | 4.72" |
| Pump Weight | 8,500 |
| Dimensions | 5.6' X 9.2' |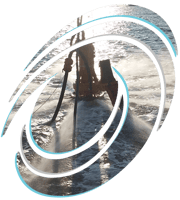 Hydraulic 300 (12")
| | |
| --- | --- |
| Discharge Diameter | 12" |
| Depth Range | 0-600' |
| Power Source | HPU: 100 GPM @ 3000 PSI |
| Capacity/TDH | 7900 GPM @ 108' |
| Production | 0-600 CYDS HR |
| Max Particle | 4.75" |
| Pump Weight | 8,000 |
| Dimensions | 8.7' X 7.4' |
Submersible Dredge Pumps with Augers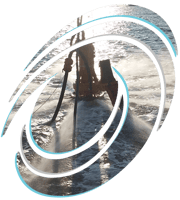 Hydraulic 75 w/
1-75 HP Auger
| | |
| --- | --- |
| Discharge Diameter | 8" |
| Depth Range | 0-600' |
| Power Source | HPU: 80 GPM @ 2100 PSI |
| Capacity/TDH | 1600GPM @ 100' |
| Production | 0-150 CYDS HR |
| Max Particle | 2.4" |
| Pump Weight | 4,400 |
| Dimensions | 2.6' X 5' |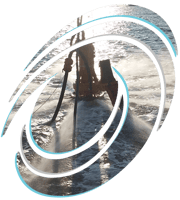 Hydraulic 100 w/
2-75 HP Augers
| | |
| --- | --- |
| Discharge Diameter | 10" |
| Depth Range | 0-600' |
| Power Source | HPU: 100 GPM @ 2100 PSI |
| Capacity/TDH | 3200 GPM @ 100' |
| Production | 0-300 CYDS HR |
| Max Particle | 4" |
| Pump Weight | 8,200 |
| Dimensions | 5.2' X 3.5' |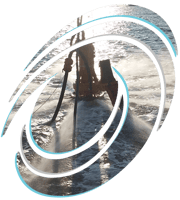 Hydraulic 100 w/
4-30 HP Augers
| | |
| --- | --- |
| Discharge Diameter | 10" |
| Depth Range | 0-600' |
| Power Source | HPU: 130 GPM @ 2100 PSI |
| Capacity/TDH | 3200GPM @ 100' |
| Production | 0-300 CYDS HR |
| Max Particle | 4" |
| Pump Weight | 10,000 |
| Dimensions | 5.2' X 3.5' |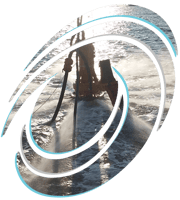 Hydraulic 300 w/
4-75 HP Augers
| | |
| --- | --- |
| Discharge Diameter | 12" |
| Depth Range | 0-600' |
| Power Source | HPU: 220 GPM @ 2100 PSI |
| Capacity/TDH | 7900GPM @ 100' |
| Production | 0-600 CYDS HR |
| Max Particle | 4.75" |
| Pump Weight | 25,000 |
| Dimensions | 3.5' X 5.5' |
Submersible Pile Cleaners with Jet Rings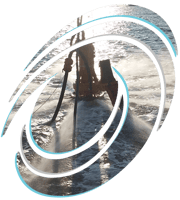 22" Jetting Airlift w/2" Air inlet
| | |
| --- | --- |
| Discharge Diameter | 8" |
| Depth Range | 0-1000' |
| Power Source | CFM |
| Capacity/TDH | |
| Production | |
| Max Particle | |
| Pump Weight | 1,950 |
| Dimensions | 22' X 33' |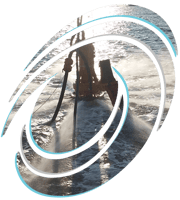 26" Jetting Airlift w/ 1" Air inlet
| | |
| --- | --- |
| Discharge Diameter | 6" |
| Depth Range | 0-1000' |
| Power Source | CFM |
| Capacity/TDH | |
| Production | |
| Max Particle | |
| Pump Weight | 950 |
| Dimensions | 26' X 12' |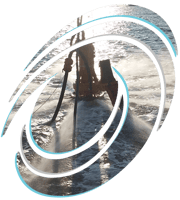 28" Jetting Airlift w/ 2" Air inlet
| | |
| --- | --- |
| Discharge Diameter | 8" |
| Depth Range | 0-1000' |
| Power Source | CFM |
| Capacity/TDH | |
| Production | |
| Max Particle | |
| Pump Weight | 3,000 |
| Dimensions | 28' X 40' |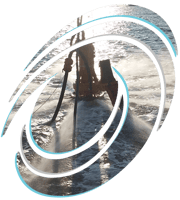 46" Torpedo Hydraulic DP-75
| | |
| --- | --- |
| Discharge Diameter | 8" |
| Depth Range | 0-600' |
| Power Source | HPU: 55 GPM @ 3000 PSI |
| Capacity/TDH | 1600 GPM @ 100' |
| Production | 0-150 CYDS HR |
| Max Particle | 2.4" |
| Pump Weight | 4,240 |
| Dimensions | 46' X 12' |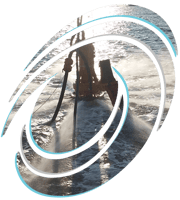 Hydraulic 75
| | |
| --- | --- |
| Discharge Diameter | 8" |
| Depth Range | 0-600' |
| Power Source | HPU: 55 GPM @ 3000 PSI |
| Capacity/TDH | 1600GPM @ 100' |
| Production | 0-150 CYDS HR |
| Max Particle | 2.4" |
| Pump Weight | 4,500 |
| Dimensions | 6'8"H X 4'6"W X 12'L |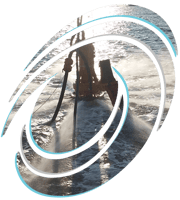 Diver Wand 6"
| | |
| --- | --- |
| Discharge Diameter | 6" |
| Depth Range | |
| Power Source | |
| Capacity/TDH | |
| Production | |
| Max Particle | |
| Pump Weight | 50 |
| Dimensions | 6' X 4'' |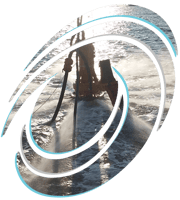 GIW 10" X 12"
| | |
| --- | --- |
| Discharge Diameter | 12" |
| Depth Range | |
| Power Source | 325 Turbo John Deere Diesel |
| Capacity/TDH | 4000 GPM @170' |
| Production | |
| Max Particle | 5" |
| Pump Weight | 14,200 |
| Dimensions | 7.5'H X 8.2'W X 18.7'L |
The U.S. Aqua Advantages
Experienced technicians

QHSE-compliance

Ultra-mobile

Low turbidity

Dredging depths from 0 to 600 ft.

Quality Control Program

Precise spoil control

Documented maintenance

Reduced on-site footprint