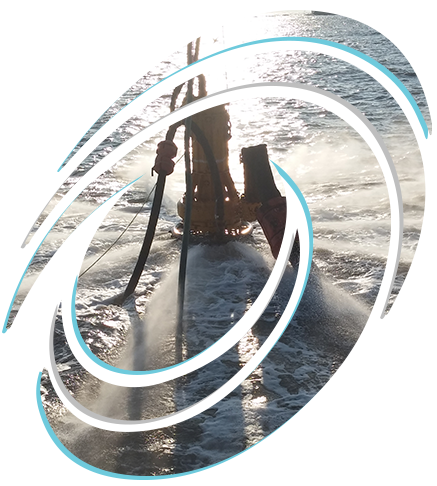 Our Dredging Rental Equipment
Electrical Systems

Hydraulic Systems

Piler Cleaner Systems

Jetting Wands/Handheld Suction

Booster Pumps

Power Units

Hoses

Flotation Equipment
Dredging Equipment Rental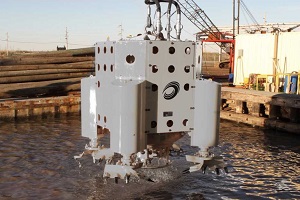 For those in need of a selection of high-quality dredging machines, U.S. Aqua Services offers our premier dredging equipment rental services. Utilizing advanced designs and components, our dredging systems make it easier and faster to complete your dredging projects. All of our equipment is maintained and inspected in-house so as to ensure that it operates at the highest levels of efficiency and safety. At U.S. Aqua Services, we put safety and standards before anything else, especially with the dredging equipment that we rent out. Additionally, all of our machines are designed to work in rugged environments that require heavy-duty machinery for a clean job. Similarly, you'll want to use dredging equipment that leaves a minor footprint on the environment you're operating in. When dredging, it's best to invest in machinery that is both safe and effective. At U.S. Aqua Services, we pride ourselves on offer dredging equipment rentals that are safe, effective, and environmentally friendly.
---
Here is some of the equipment that is available for rental through U.S. Aqua Services:
---
Electrical Systems
Electrical systems are best for shallow bodies of water, including ponds and smaller lakes. We offer dredging equipment rental for both a 10" and an 8" electrical system. These portable dredge systems are capable of dredging depths up to 150 feet and up to 300 cubic yards per hour. All of our dredging equipment, including our electrical systems, are manufactured and maintained by U.S. Aqua Services so as to ensure high-quality and safety.
For more information, please visit our electrical systems page.
Hydraulic Systems
Hydraulic dredging machines are commonly used for most standard dredging jobs, including offshore dredging. Our systems utilize "mechanical cutting" technology to facilitate the dredging job, effectively chopping up the material and sediment before transporting it via pumps. Our hydraulic dredging equipment is made up to standards and inspected regularly so as to ensure safety. U.S. Aqua Service's hydraulic dredging equipment rentals work well for depths up to 1000 feet and at an efficient pace of 600 cubic yards/ hour.
Our hydraulic systems utilize powerful pumps that work up to 600HP. The cutters paired with the powerful dredging machine and pump are what make our equipment so effective and reliable.
To learn more about our hydraulic dredge rental machines, visit our page on our hydraulic systems.
Piler Cleaner Systems
When material is lost in piles or caissons a dredging machine is required for pile excavations. U.S. Aqua Services offers dredging equipment rental for those in need of tools for pile excavation. We offer both hydraulic dredge systems and mechanical systems for pile excavation. Our hydraulic dredge utilizes a Venture design and our mechanical dredge uses a mechanical excavator. Both of these tools are designed by U.S. Aqua Services to ensure the highest quality and safety standards. Both of these dredges are part of our rental program.
For more information, please visit our page on our pile excavation equipment.
Dredging Support Equipment
U.S. Aqua Services also offers rentals for support equipment including: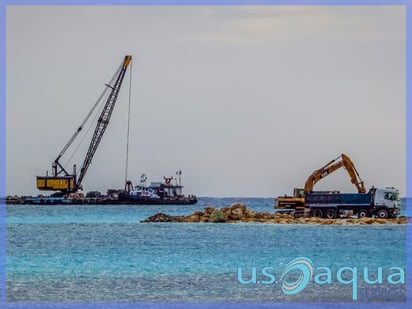 Jetting wands/ handheld suction

Booster pumps

Power units

Pipes

Hoses

Floatation
For dredging equipment rental, U.S. Aqua Services is the company to turn to. All of our machinery is made with the highest safety and quality standards so as to ensure a clean and thorough job. For dredging services, a free consultation, and more information on rentals, please contact U.S. Aqua Services today. We'll be happy to assist you.