4 min read
The Importance Of Dredging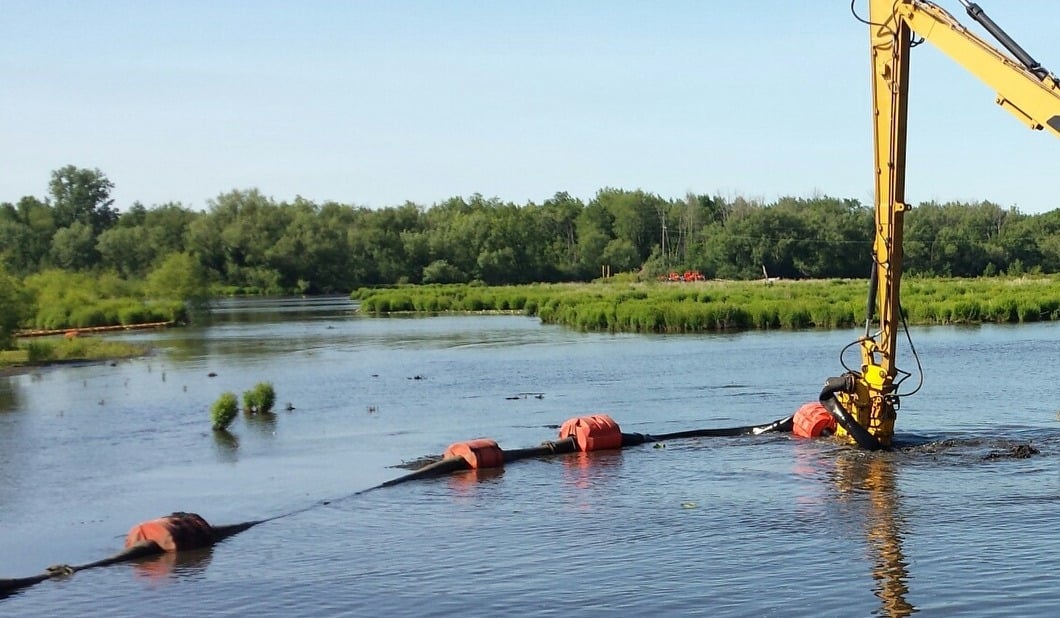 When most people think of dredging, they think of the process of removing sediment from the bed of a waterway. However, dredging has many other important applications, such as creating channels for boats to travel through and restoring wetlands.
In this blog post, we will discuss the importance of dredging and some of its benefits.

What Is Dredging
Briefly put, dredging is the act of removing sediment from a water source and placing it elsewhere. This can be done in various ways, using either hydraulic suction cutters or mechanical scoops/shovels.
The main purpose of dredging is to make a waterway more navigable or useful. Dredging projects can be situated nearly anywhere that has a body of water - from small ponds to large oceans.
What Is Dredging Used For
Due to changing weather patterns and environments, as well as expanding global commerce, there has been an increasing need for dredging equipment and dredging companies. These companies are involved in dozens of different projects around the world, but for the most part, they are used to keep a few vital industries running.
Open Waterways
Waterborne transportation of goods and people is still the preferred method of shipment for businesses and countries around the world. But there are few ports and harbors in the world that are naturally large enough to manage the ever-increasing size of shipping freighters and boats.
To ensure that these ships can safely navigate these waterways, dredging equipment is brought in to make these ports and harbors deeper and wider. But these projects have to be done routinely to ensure that the edges and beaches of the harbor or port do not erode and fill in these waterways again.
Increasing Populations
The world's population continues to increase at a rapid pace. As these populations grow and shift, more and more people are locating themselves near a coastline or waterway of some kind. In fact, it's estimated that about half of the world's population lives within 125 miles of a coast. These populations are impacted by the changing climate and the rising oceans.
With the increased risk of flooding and other environmental disasters, dredging equipment can be used to mitigate the effects of these events. In many cases, coastal cities are relying on dredging equipment to help reclaim beaches, allowing more homes to be built near the water's edge.
Access To Resources
While often connected with the process of simply removing material, more and more dredging companies are taking part in projects that are focused on extracting resources to be used in other projects. The silts, sands, and gravel at the bottoms of waterways are incredibly valuable in a wide variety of industries.
For example, only the sand found along beaches of rivers, and oceans can be used to create the concrete needed for new buildings. Similarly, the gravel found along waterways are used in projects ranging from garden landscaping to constructing roads and highways around the world. In many cases, the only machine capable of collecting these materials, and in the massive quantities that the global market requires, is a dredge.
Environmental Remediation
As human populations developed different technologies and manufacturing techniques, they relied on their water sources to power, or clean many of these innovations. The result was not always a positive one for that waterway.
Rivers and lakes were filled with noxious chemical byproducts that dramatically impacted the ecosystem of that water source. Dredgers have increasingly been utilized in environmental remediation projects that target patches and segments of poisoned river banks, lake shores, and more.
Using a variety of specialized equipment and suction cutter dredgers, companies can precisely remove these harmful materials without disturbing the rest of the waterway. In other projects, the materials that are dredged from rivers are being used to create new streams, channels, and islands that are beneficial to the native fish and bird populations that live there.
Importance Of Dredging
Dredging continues to play an important role in the development of the world's economy, living spaces, and the environment.
For most people, the idea of dredging just seems like an exercise in drudgery. But dredging is much more than just moving sediment and debris from the bottom of bodies of water. It's actually a highly dynamic process that's changing all the time. New technologies and innovations make dredging easier to do, and more environmentally friendly. Simply put, dredging is more important than many people realize.
If you're in need of dredging equipment rentals for your next major project, you can trust U.S. Aqua Services to provide you with the high-quality equipment and staff you'll need to make sure your project is a success.
Contact U.S. Aqua Services today to schedule your on-site consultation or to rent your dredging equipment.
Related Articles
How Dredging Helps With Water Management - Here's more information on how dredging can help with water management.