5 min read
Fat Truck vs Sherp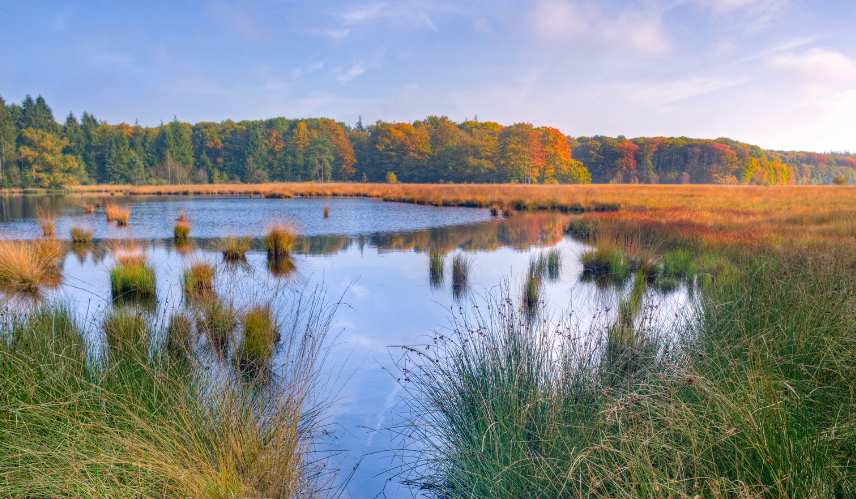 When it comes to amphibious personnel carriers, Fat Truck and Sherp seem to be the go-to choices. Whether you expect amphibious applications or harsh marsh conditions, both Fat Trucks and Sherp carriers will do the job, and have their own benefits.
If you are struggling in making a decision to get an amphibious personnel carrier you may be wondering:
"What exactly are the differences and similarities between Fat Truck and Sherp?
Let's dive into the specs of these two amphibious personnel carriers and how these compare to each other.
What is a Fat Truck?
Whether you expect amphibious applications or harsh marsh conditions, Fat Trucks will deliver you where you need to be.
The Fat Truck (created by Zeal Motor Inc.) is a four-wheeled all-terrain off-road vehicle that will not only haul materials and 8 total passengers to a remote job site but also float on water. Fat Truck is designed to transports work crews to rough sites, where other personnel carriers would have trouble driving.
Fat Truck is manufactured in Bromont, Quebec, and is proudly Canadian.
What is a Sherp?
SHERP is a Ukrainian all-terrain amphibious vehicle, designed for rough and soggy terrain.

The key feature of SHERP vehicles is the large wheels with an onboard system to inflate or deflate them, which allows vehicles to travel through water, cross brushwood, scramble, and climb up thin ice.

Similarities
Whether you're driving through an industrial work site or across a remote wilderness path, both Fat Truck and Sherps off-road utility vehicles will deliver.
With these amphibious vehicles, you have the control and strength you need to take on challenging loads the convenience to come and go where and when you need to.
Built from high-quality materials that can handle any amount of cold, wind, water, or mud, these vehicles offer up to 67 horsepower to haul, tow, or carry a wide range of cargo.
Differences
1- Directional Control
Fat Truck is Hydrostatic since it uses a joystick for ultra-smooth control. The joystick can be operated by either individual seated in front.
On the other hand, Sherp has a manual mechanical transmission and separate directional controls on one side only for the operator.
2- Rugged Tires
The tires of both Fat Truck and Sherp are inflated or deflated, as terrain changes.
Fat Truck uses air through internal air compressors. With Fat Truck, operators control the airflow via the push of a button.
On the other hand, Sherp uses exhaust fumes/gas to inflate their tires. With Sherp, operators have to reach below their seat, turn a manual switch to move exhaust gas through hoses and into and out of the tires.
3- Rollover protective structure
ROPS (rollover protective structure) is mandatory for off-road industrial vehicles by health and safety organizations such as OSHA, CSA, and CE.
A rollover protection system or rollover protection structure (ROPS) is a system or structure intended to protect equipment operators, and motorists from injuries caused by vehicle overturns or rollovers.
Fat Truck is ISO certified with ROPS protection and seat belts for all passengers.
Sherp uses bars for ROPS. Like roll cages and rollbars in cars and trucks, a ROPS involves bars attached to the frame that maintain a space for the operator's body in the event of a rollover.
4- Cabin Temperature
Fat Truck is climate-controlled and protects you from the outside elements.
Sherp can have issues with exhaust fumes and heat inside the cab.
5- Wheel Driver
Fat Truck uses Carbon Fibre Synchronous belts to drive the wheels.
Sherp uses large heavy chains that require constant lubrication and maintenance to drive the wheels.
6- EPA Regulated Engine
EPA regulates for non-road diesel engines as Tier IV final and it is mandatory.
Fat Truck uses a CAT 2.2L, 4 cyl, 67 HP engine that is Tier IV final.
Sherp uses a 1.5L, 4 cyl, 44 HP engine that does not meet the EPA mandatory requirement.


7- Pickup version
FAT TRUCK now features the 2.8P model, an amphibious vehicle that will allow operators to transport goods through difficult terrain, while also having the passengers separated from the payload.
---
References
Fat Truck vs. Sherp - https://www.bluesprucex.com/journal/fat-truck-vs-sherp
Fat Truck Modules - https://www.fattruck.com/vehicules-models.phphttps://www.fattruck.com/
Sherp - https://sherp.global/
---
About U.S. Aqua Services
U.S. Aqua Services was created to support the dredging process in advancing commerce and responding to its many challenges. To accomplish this, our dredging company assembled an exceptional group of experienced individuals and a diverse inventory of dredge equipment.
We offer dredging equipment rental services so you can have access to the latest and greatest in dredging technology without having to pay to maintain it, transport, and store it, along with dewatering services.
With an emphasis on mobility, dependability, durability, diversity, efficiency, and safety, our dredging rental company can ensure that our different types of dredging systems are easy to move through any terrain and can work in the most rugged and remote environments. Our multi-function hydraulic systems are built with jetting and mechanical options that can efficiently move loose sediment or stiff layers of clay.
US Aqua services also and maintains a ready fleet of amphibious equipment capable of completing dredging projects in some of the harshest and most remote environments. U.S Aqua is also the dealer for Louisiana of the amphibious vehicle Fat Truck. No matter the size or scope of the job or the remoteness of your work location, you can rely on Fat Truck's industrial off-road utility vehicles to get the job done right.