4 min read
What is an Excavator Mounted Dredge Pump and Why is it Important?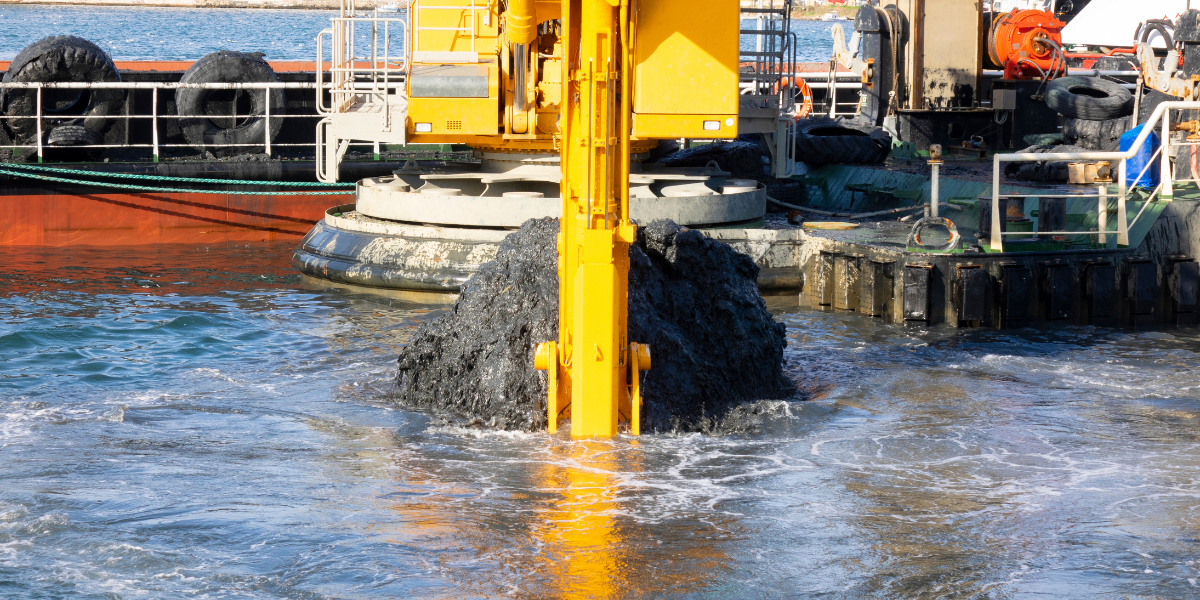 Excavator-mounted dredge pump systems are becoming more common on the world's dredging projects. These pump systems operate by using hydraulic power provided by an excavator to drive a centrifugal or turbine pump, instead of using traditional power sources such as oil-fired diesel engines or electric generators.
Excavators are some of the most versatile pieces of equipment available in the excavation industry. Their ability to move across difficult terrain while still being able to put enough power down at their digging arm is what makes them desirable for some applications. Excavators have been used before on dredges to great success, but only fairly recently have they started being used for this application exclusively.
What is an Excavator Mounted Dredge Pump?
An excavator-mounted dredge pump is a versatile machine that can perform a variety of tasks. The dredge pump has been around for decades and continues to be one of today's most popular pieces on any construction site.
Excavator-mounted dredge pumps attach to the boom arm of an excavator, allowing operators more time on-site and less environmental cleanup. With quick setup due in part by pre-plumbing for discharge hoses, it saves money on costly modifications that are usually required with traditional dredges
Using a plug & pump system, these pumps provide better containment when using powerful machinery like earth moving compactors or backhoes, while also reducing noise pollution thanks to its soft mounts which distribute pressure over larger areas than steel mount systems.
What are Excavator Mounted Dredge Pumps Used for?
Excavator-mounted dredge pumps are used in applications where moving large amounts of water while digging through the earth is necessary. Excavators are able to move faster and more freely, which can lead to savings on fuel costs.
This type of equipment has been traditionally used for high capacities dredging projects such as land and beach reclamation, landfill projects, coastal protection schemes, or any other ongoing excavation activity that requires a lot of water to be moved.
Excavation rigs have also been proven valuable for emergency response situations, including disaster relief efforts after hurricanes and tsunamis, when access by other modes of transportation is limited.
What Dredging Equipment Do Excavator Mounted Dredge Pumps Replace?
Although excavator mounted dredge pumps are new to the dredging industry, they have been used on some smaller-scale projects in the past. Excavators have previously been used as dredges for applications where it is necessary to move large amounts of water while digging.
Excavators are more mobile than traditional dredging equipment because their hydraulic power source allows them to move faster and more freely across difficult terrain. They can still fully function even if road access is limited, which makes them popular for emergency response situations.
Are you looking for a dredge pump that is reliable and efficient?
We are the leading manufacturer of excavator-mounted dredge pumps. Our pumps are built to last with heavy-duty components. We also have a variety of options available to suit your needs including different sizes, horsepower ratings, and even color choices. You can rest assured knowing that our team will be there every step of the way to ensure your satisfaction from start to finish.
When it comes down to it, we know what's important when choosing a dredge pump – reliability and efficiency. That's why we only use premium quality parts in all our products, so you can get more done faster than ever before! If you want an excavator-mounted dredge pump that won't let you down or slow you down, then look no further than U.S. Aqua Services today!
Contact us today about purchasing a U.S. Aqua Services dredge pump system!
---
About U.S. Aqua Services
U.S. Aqua Services was created to support the dredging process in advancing commerce and responding to its many challenges. To accomplish this, our dredging company assembled an exceptional group of experienced individuals and a diverse inventory of dredge equipment and excavator dredge pumps.
We offer dredging equipment rental services so you can have access to the latest and greatest in dredging technology without having to pay to maintain it, transport, and store it, along with dewatering services.
With an emphasis on mobility, dependability, durability, diversity, efficiency, and safety, our dredging rental company can ensure that our different types of dredging systems are easy to move through any terrain and can work in the most rugged and remote environments. Our multi-function hydraulic systems are built with jetting and mechanical options that can efficiently move loose sediment or stiff layers of clay.
US Aqua services also and maintains a ready fleet of amphibious equipment capable of completing dredging projects in some of the harshest and most remote environments. U.S Aqua is also the dealer for Louisiana of the amphibious vehicle Fat Truck. No matter the size or scope of the job or the remoteness of your work location, you can rely on Fat Truck's industrial off-road utility vehicles to get the job done right.